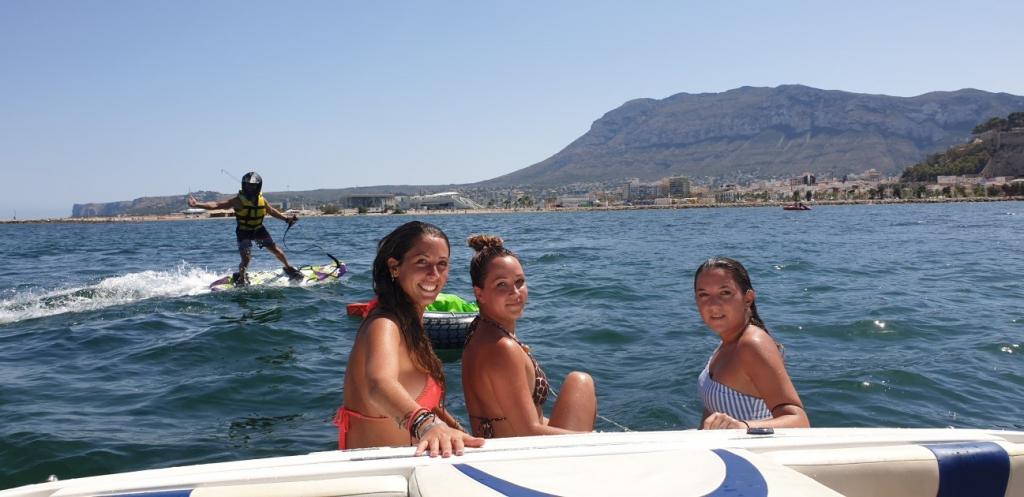 Jetsurf in Dénia
I am going to describe the experience I had with Jetsurf Denia and how right I was to give my children an extra fun experience: jetsurfing.
After booking the "skippered charter" activity for myself, I decided to treat my children to something still unknown to them, a jetsurfing experience. My husband and kids were already good at wakeboarding, so I thought it was about time they tried something new.  
When we arrived at Jetsurf Dénia, Rubén explained in detail how our day on the boat was going to be. He instructed my children on the basic handling of these surfboards with a built-in motor, what a marvel, we were all amazed by this new technology. 
After the talk we set sail for Jávea on a pleasant ride, making a snorkelling stop at Cova Tallada. The Jetsurf Dénia team gave us each a mask and snorkel and.... Into the water!
The sea was as clear as a swimming pool and filled with lots of little fish that surrounded us, curious, without any fear, this is paradisiacal!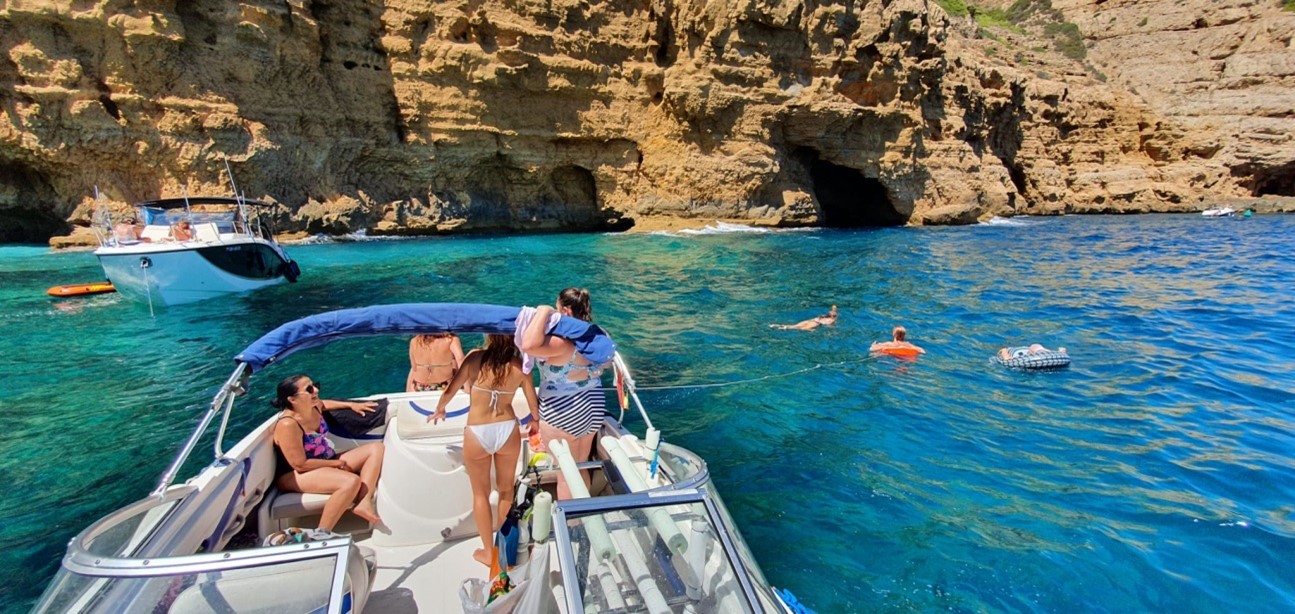 Back on board we had a picnic - after a swim a snack like this tastes great - and we set course for the spectacular Cabo de San Antonio, where we took family photos to remember this pleasant day.
We sailed along the sea to Cala Blanca, Cala Sardinera, passing by Portixol Island, Cap Negret and, further on, at Granadella, we decided to take another dip and enjoy a swim. In the meantime we were told some stories about the coves in the time of the pirates. We didn't miss a thing, immersed in history.
It was my children's turn, so they were equipped with their wetsuit, helmet and lifejacket, and were attentive to a last demonstration on how to carry the jetsurf boards, before jumping into the water. It looked very easy !!!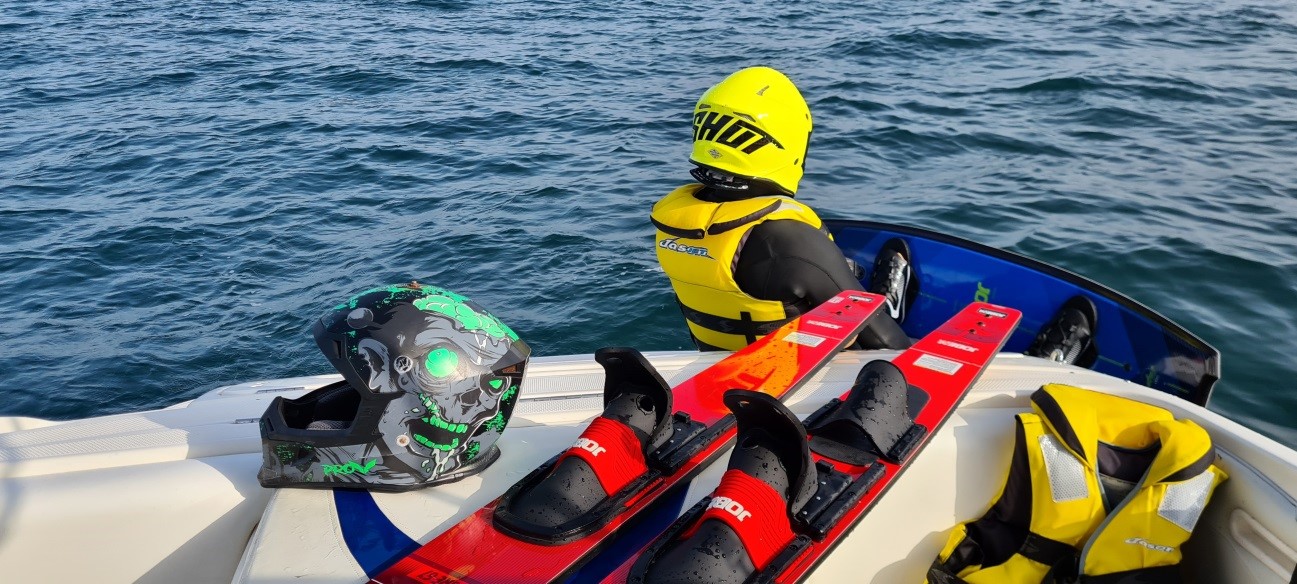 My older son was trying it out and, after 10 minutes, he was on his feet and screaming with joy as he glided across the water with great ease. The younger one went even faster and soon picked up the pace. My husband and I couldn't stop laughing as we took videos from the boat.
It was then that Gabriel launched a drone and I was amazed to see my son so happy, being filmed with the vast sea as a backdrop. On the way back, my husband was trying his hand at wakeboarding, which he hadn't done for years. It was turning out to be an incredible day for all of us. 
Once we arrived back in port we were able to take a shower and return home while we reminisced about what we had experienced. I was happy to have done this activity.
And... What a surprise! When we got home, they had sent us all the videos and photos of this day, without a doubt, PERFECT.